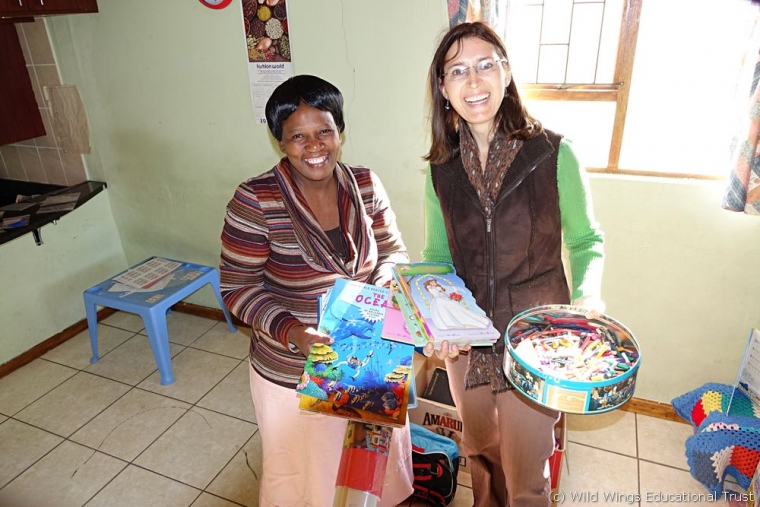 Ilungelo Lethu Creche Receives First Donation
Ilungelo Lethu (Our Right) creche in Thembalethu caters for children from ages 1 to 5. Although they don't offer the final preschool year, their input and educational play will determine the children's school readiness. The principal and teachers understand this, but they lack the resources to do this properly. Imagine a playschool without blocks, without puzzles, only a few story books, and hardly any toys. The things we take for granted during the toddler years (crayons, paint, clay, skipping rope, hula hoops, bean bags, wooden blocks, lego, etc) are not available to these children. And this is not an exception, this is the norm around here. Most preschools are under-resourced and poorly equipped for educational development. This little school is one of the few with an outside play area, but the swing is broken and the see-saw has no handle bars. The sand pit has a thin layer of hard, dirty soil instead of clean sand to play in.
My heart breaks when I see preschools like this. The principal and teachers are doing their best, but they simply don't have the money or equipment to prepare these kids for success at school. No wonder the majority of kids are not ready for grade 1 and struggle to keep up in "big school". In South Africa, less than half of all children who start grade 1 successfully complete their school career. About half drop out before grade 12. Of those who make it to the final exams, only 65% or 70% pass.
We may not be able to change the overall picture in South Africa, but we'd like to make a difference where we can. Education starts at the preschool level, so we have stepped in and became involved with Ilungelo Lethu creche as a starting point. The Wild Wings Educational Trust has adopted the school as one of our projects and we will continue supporting this school, with your help. Please check out our projects page for more details.
Last week, we dropped off our first bunch of donated toys and books. It was a small start, but the principal, Constance, was delighted and very thankful. We've assessed the needs and asked Constance for a list of educational toys that she needs but cannot afford. With your help, we plan to equip this creche with a full range of educational toys and equipment. We will also help them apply for increased government support so that the teachers can be paid better salaries. Currently they receive about ZAR 1000 a month ($100) each. In addition, we will present some workshops and offer training to the teachers so they know how to use the educational toys we will be donating.
Here are some photos from our last visit: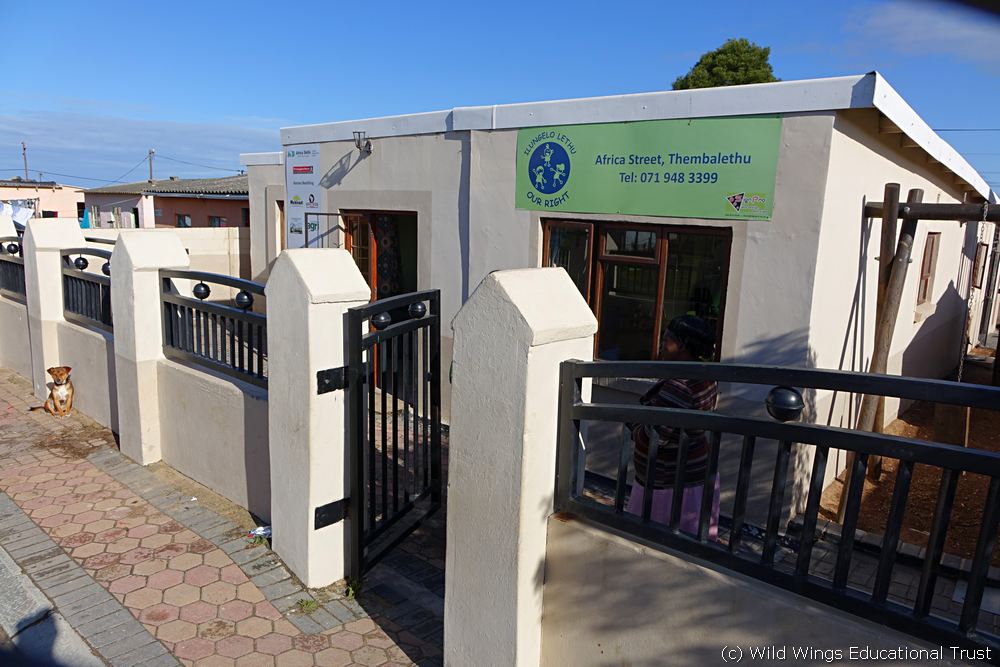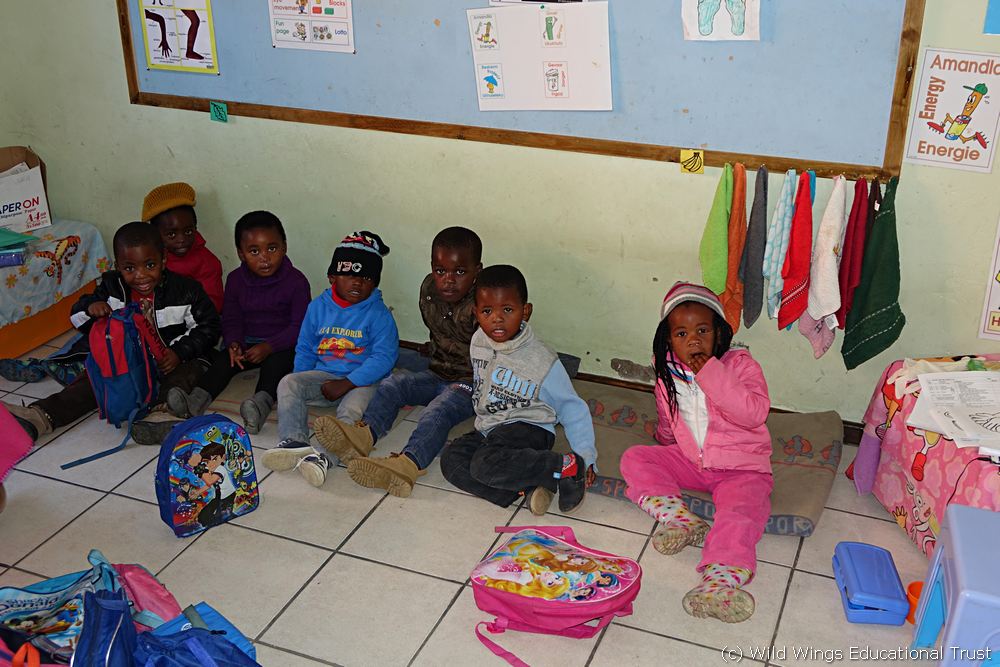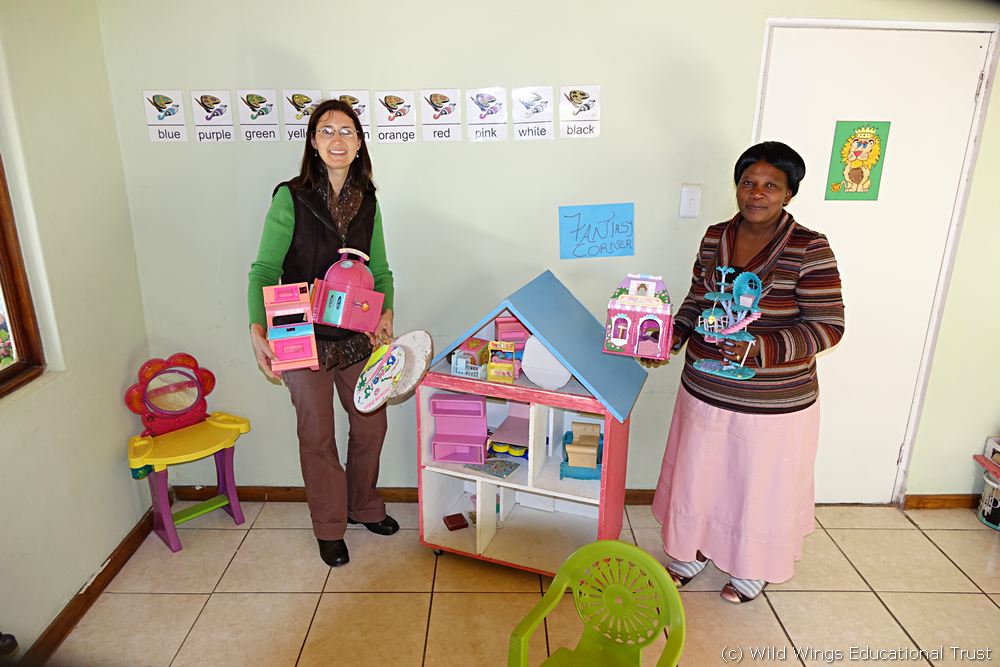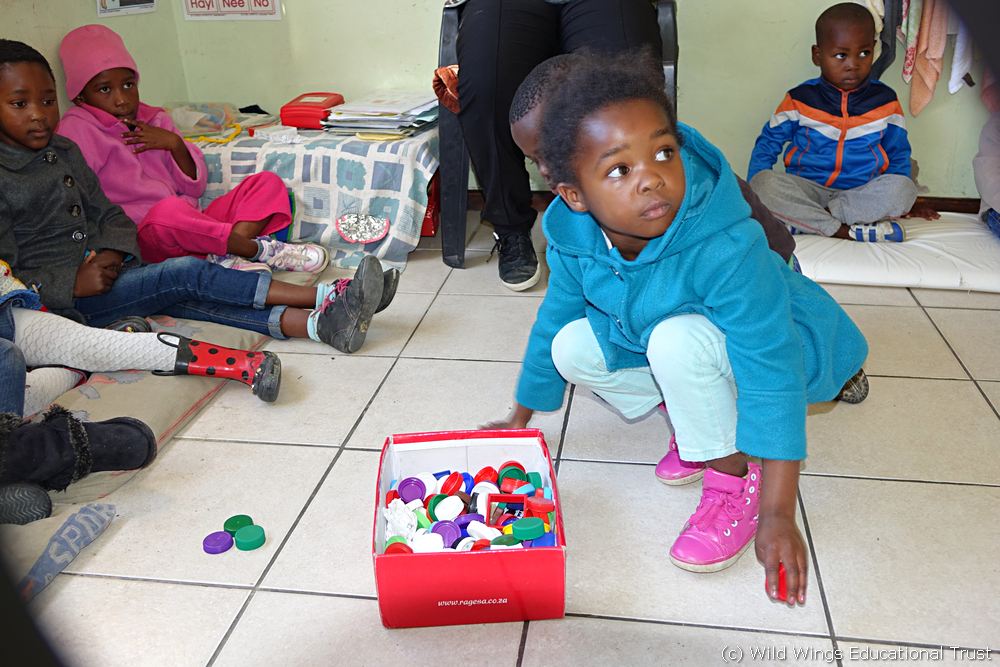 We need your help please! If you can donate puzzles, books, educational toys, stationery or anything else, please get in touch or make a donation to the Wild Wings Educational Trust. You can conveniently donate by credit card right here on our website, just scroll down to the bottom of our Donations page.