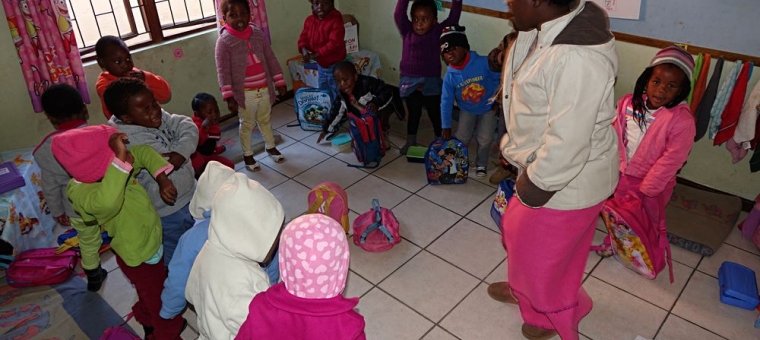 Preschools: Ilungelo Lethu Creche
This project is tied to our Preschool Project - which has the aim of strengthening and improving preschool education wherever we can make a difference. A decent education begins during the toddler years and we would like to help local preschools lay strong foundations which will set children up for success at school. Success at school will, in turn, set the child up for success in life, and the chance to escape the poverty they grew up in.
We have started this project by identifying a specific creche in the heart of Thembalethu, a township on the outskirts of George, South Africa. The creche is called Ilungelo Lethu, which means Our Right (referring to the right of decent education).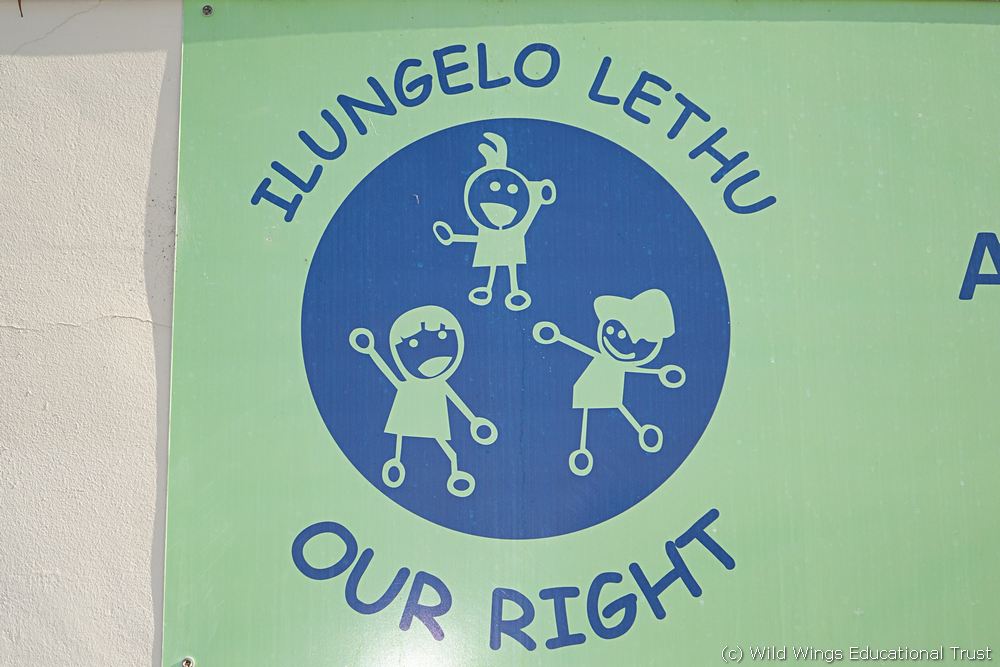 Here is what we found and what we plan to contribute: The school is run by a dynamic and enthusiastic lady called Constance, who is indeed a constant and stable influence on the lives of the 50 or so children at the school. She has a group of 5 dedicated teachers who are being paid a tiny salary of about $100 a month (she cannot afford to pay them more). They operate from a sponsored building which is above average, as preschool premises go in this area. She has the luxury of separate rooms for different age groups (1-2 years, 2-3 years, 3-4 years and 4-5 years) and a decent kitchen and bathroom. But that is where the luxury ends.
This creche is very under-resourced and has hardly any educational toys. There are a few story books, a very limited amount of creative stationery and some basic toys, but not much educational equipment. For example, they have no puzzles, no blocks, no balls, no hula hoops, scooters or tricycles, etc.
The outside area is very small. There is no grass to play on, only a small playground next to the building, with a jungle gym that needs repair (a single slide, a see-saw with no handles to hold on, a broken swing, and a sand pit with no sand).
Here are some images: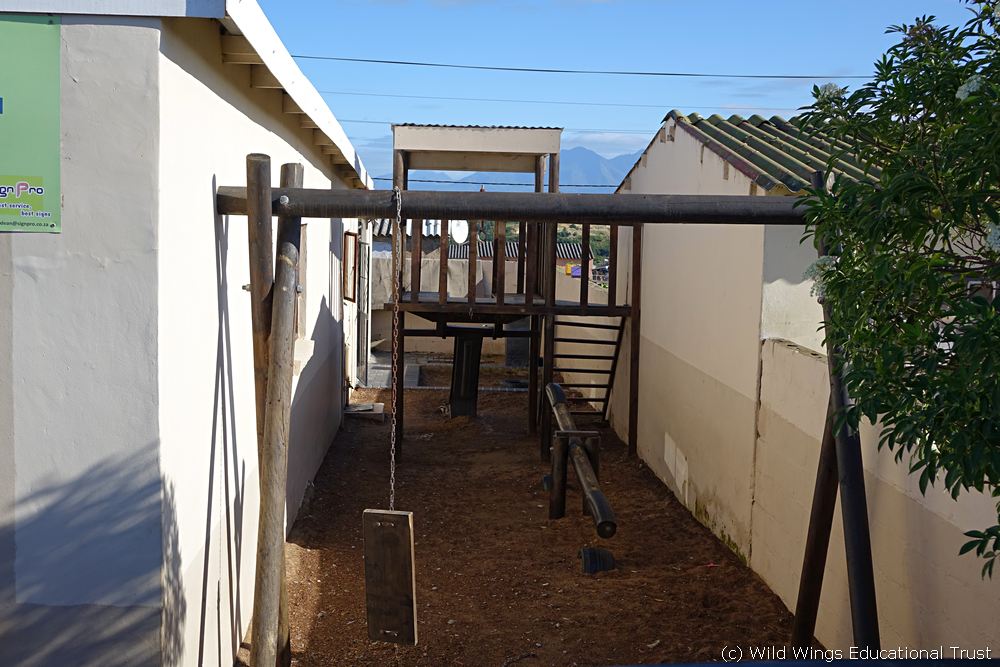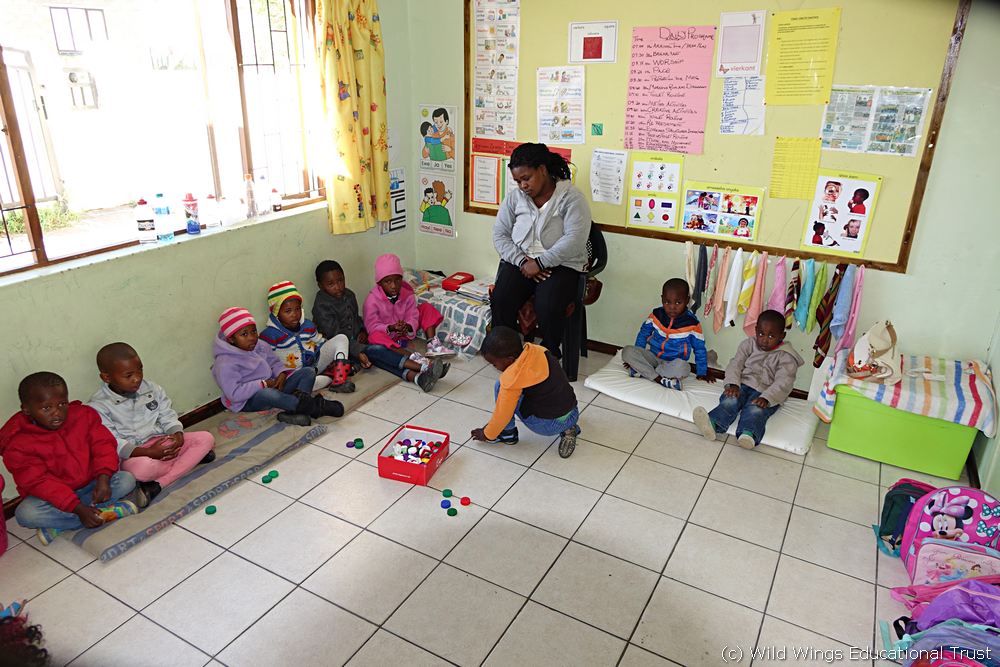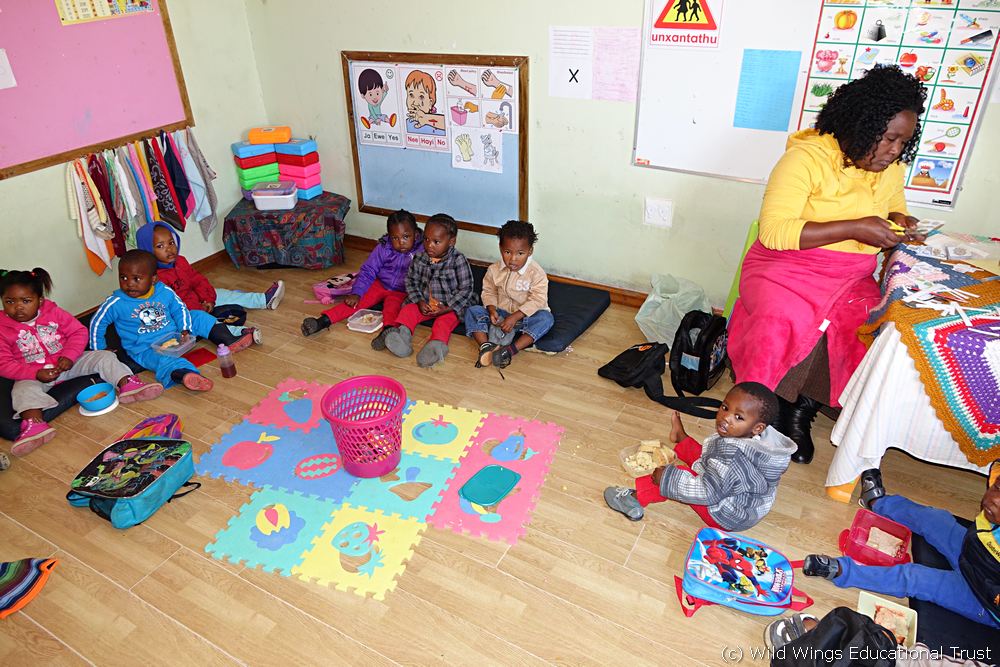 The school is well run, neat and organised, with a clear daily program. However, looking at their tiny collection of story books and almost non-existent creative resources, it is clear that this creche would benefit from some assistance.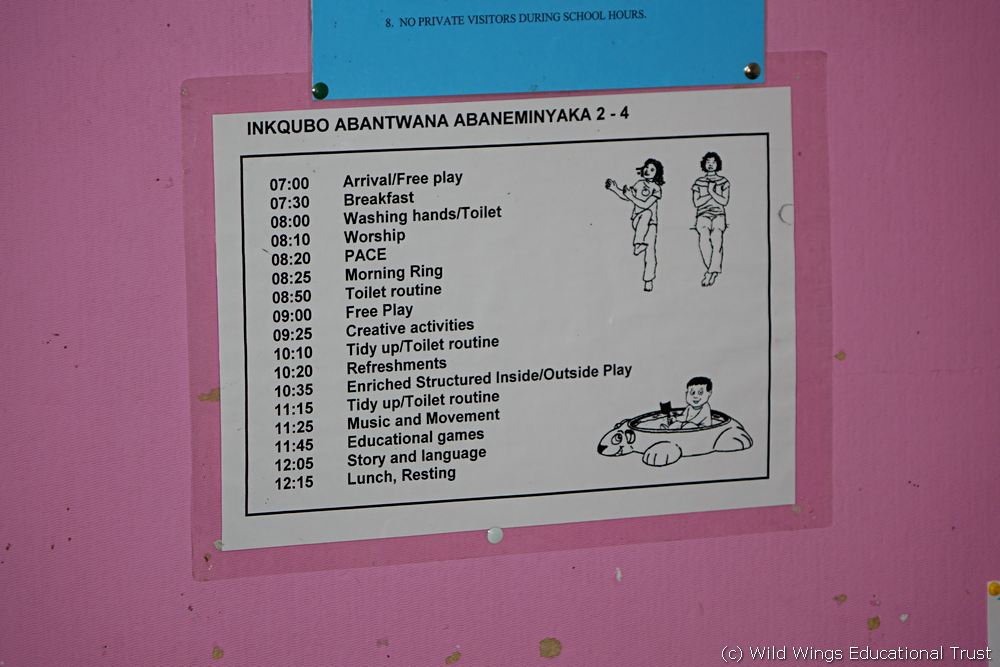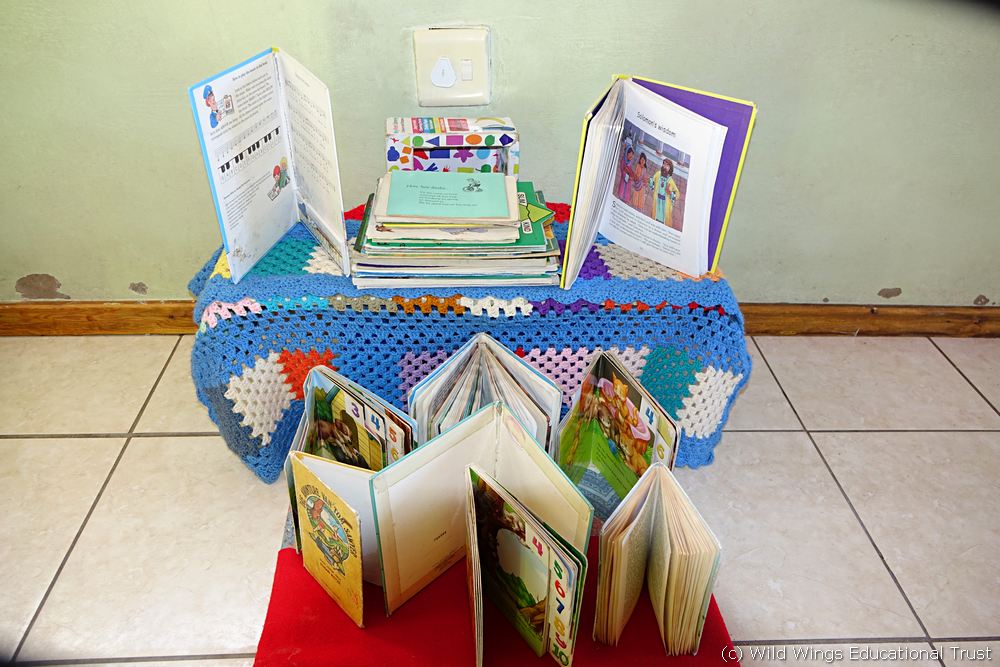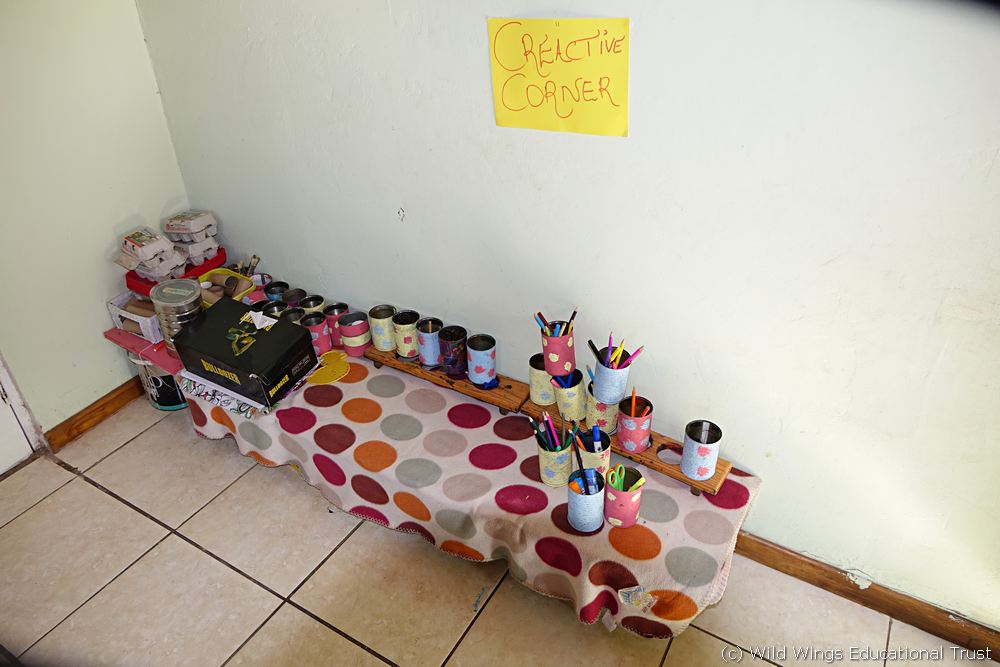 Supplying basic needs
After an exploratory visit earlier in the year, we returned to the school with some toys, books and resources that had been donated. The joy and appreciation we witnessed just from receiving such a small donation of goods was touching. It included some stationery, story books to encourage language development, basic toys and resources such as water bottles for the children.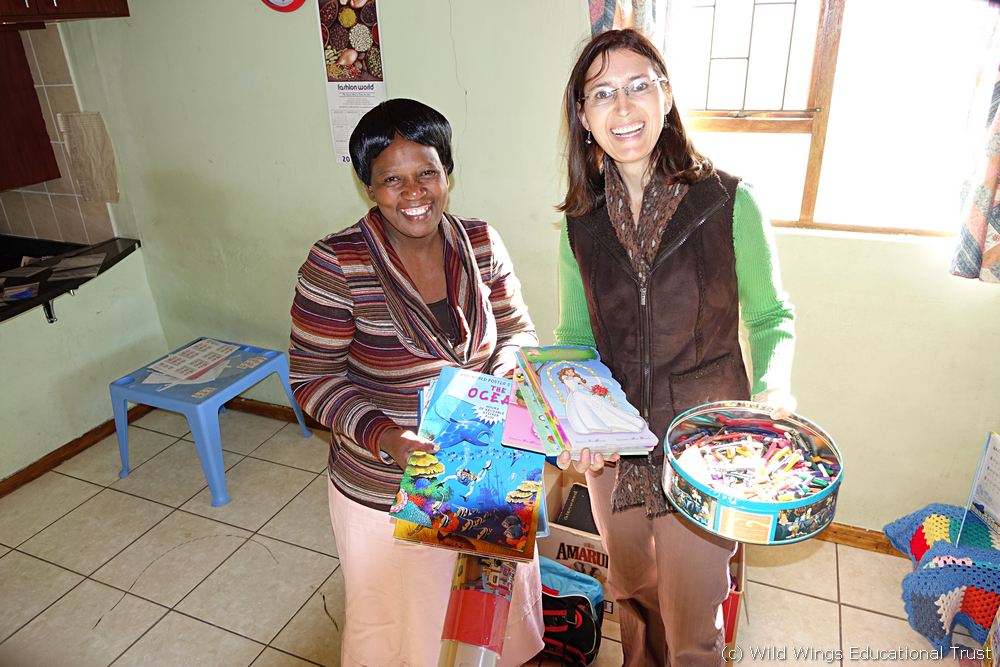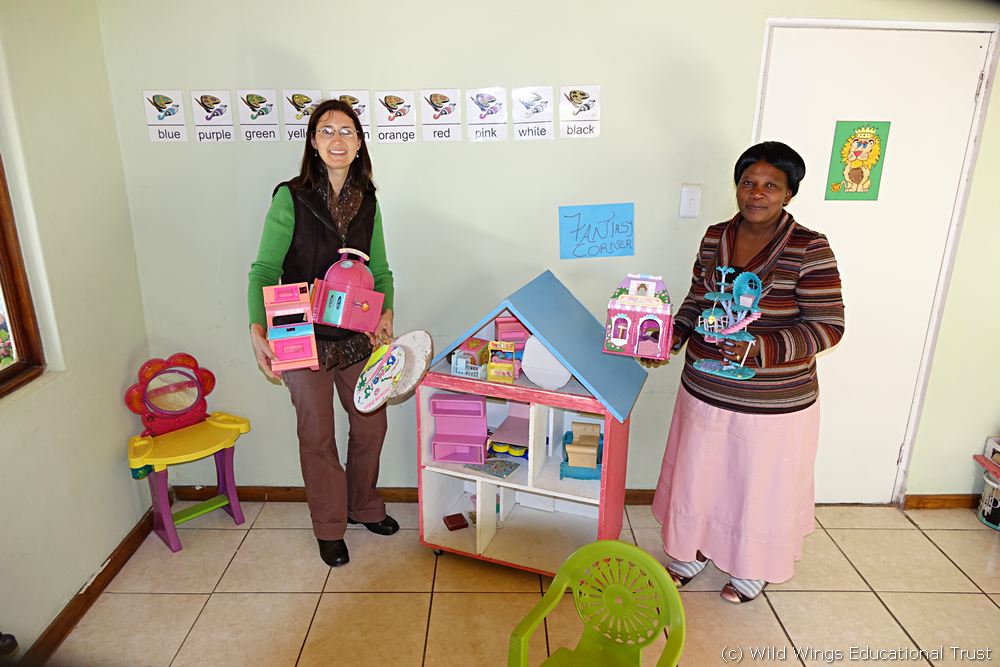 We approached a local sawmill to create a selection of wooden play blocks for the creche, which will be delivered to the school during our next visit. The principal (Constance) has provided us with a list of educational toys she needs, and our next goal is to get every item on this list donated. Please assist us with that.
The sand pit is without sand, because they do not have $50 to order a load of building sand and have it delivered to the school. With your help, we plan to arrange this for them, and include a few robust sand toys. The swing is broken and the see-saw needs handle bars. This will also be fixed by us.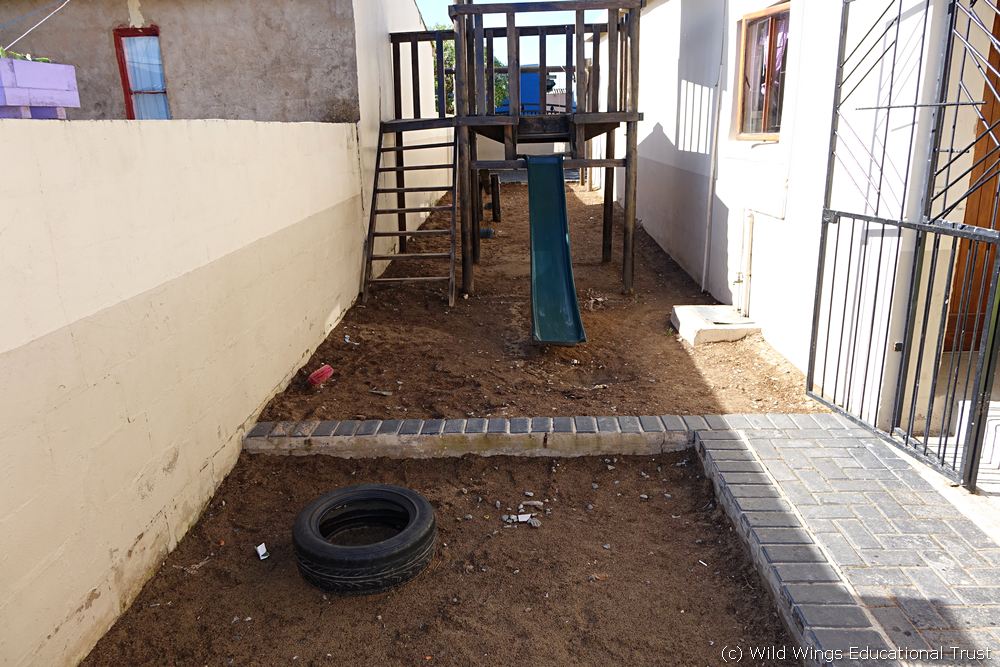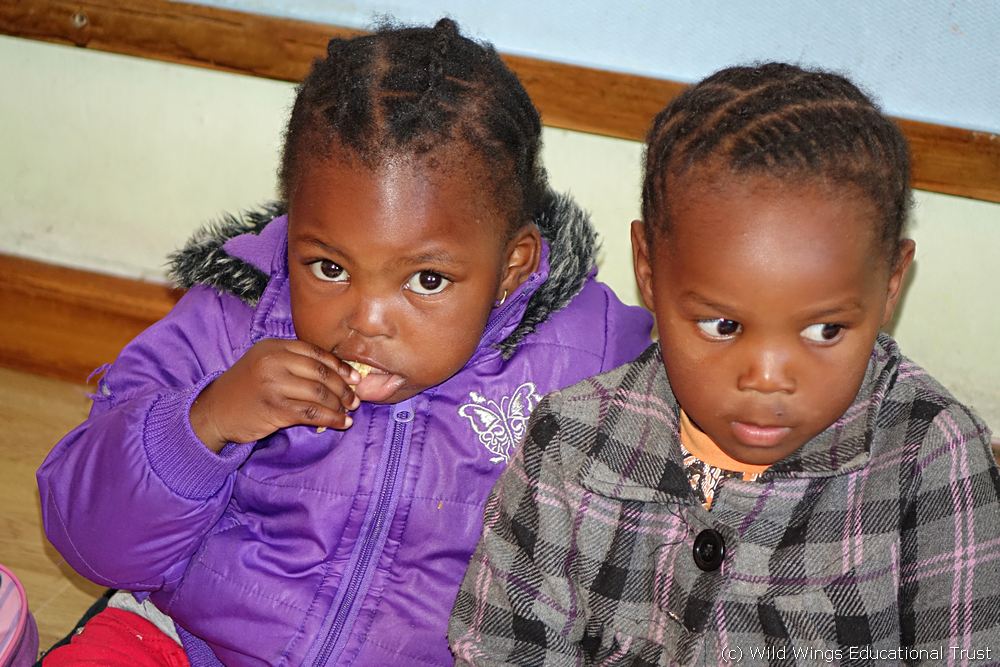 Equipping and educating the teachers
The Trust will source a full range of useful educational toys and games which are critical for children's cognitive and physical development. Please check out our News and Updates section for updates on what we need and how you can help. Once we have sourced and donated the educational toys, we will be offering some educational workshops to inspire and equip the teachers with the skills to use these educational toys to their full potential. An experienced Occupational Therapist will be offering this training. We'd like to mention that this was a specific request from Constance (that we come and train her staff on Saturdays) so please don't get the idea that we are marching in uninvited to tell these teachers how to do their jobs. They are desperate for resources, input, inspiration and ideas. In fact, Constance will be inviting teachers from other nearby preschools as well. "It's not just about me," she said, "it's about the children and there are other creches that also need help". Her attitude and humility is inspiring.
How can you get involved?
We need your help. We are trying to secure sponsorship for most of the resources we want bless this creche with, and have already secured some donated toys, blocks and the services of a qualified Occupational Therapist. However, delivering sand and purchasing decent educational resources will cost money. We would like to be able to pledge our ongoing support of this creche, which will depend on pledges and donations from the public. If you cannot contribute financially, perhaps you can source a sponsorship from a local school in your area to "adopt" this creche as a community project. If you would like to donate educational toys or sponsor something specific, please get in touch with us or simply make a donation using the secure online credit card facility on our donations page.
With your help, we can make a difference in the lives of these young children!